WELCOME TO BLUE-LOGIC!
One of the most comprehensive Stock Control and Order Processing Systems available!
Blue-Logic is suitable for any SME Company as it is Completely Customisable to suit your Business needs!
This is a full internally hosted software solution, which only requires your own data server and network infrastructure,
if you have five or more users.
*NEW* TWO USER SYSTEM ONLY NEEDS A PC TO RUN BLUE-LOGIC!*
Blue-Logic works seamlessly to encompass the entire life cycle of any service or product order....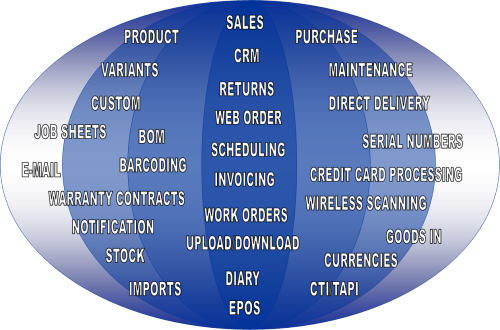 CONTACT US ON 0845 4567596 TO FIND OUT MORE!